GCX '20 Charity Marathon, the largest charitable event in gaming, began yesterday in an effort to raise funds for St. Jude Children's Research Hospital.
Popular Twitch Streamer Anne Munition decided to participate in this event, but not just by herself. Anne gathered the top content creators and pro players from Rainbow Six Siege community to play custom games in Siege with some unique twists.
From R6 Pro League scene two-times world champions Fabian, Pengu, and Canadian joined her in this charity event. You will also recognize many other famous Siege creators such as KingGeorge, Get_Flanked, and SAU_SIEGE.
Watch the whole event in THERUSSIANBADGER's stream.
Anne also set out some incentives for people to donate, so the match consisted of hipfire rounds, teamkills, and an overall entertaining stream for everyone to watch.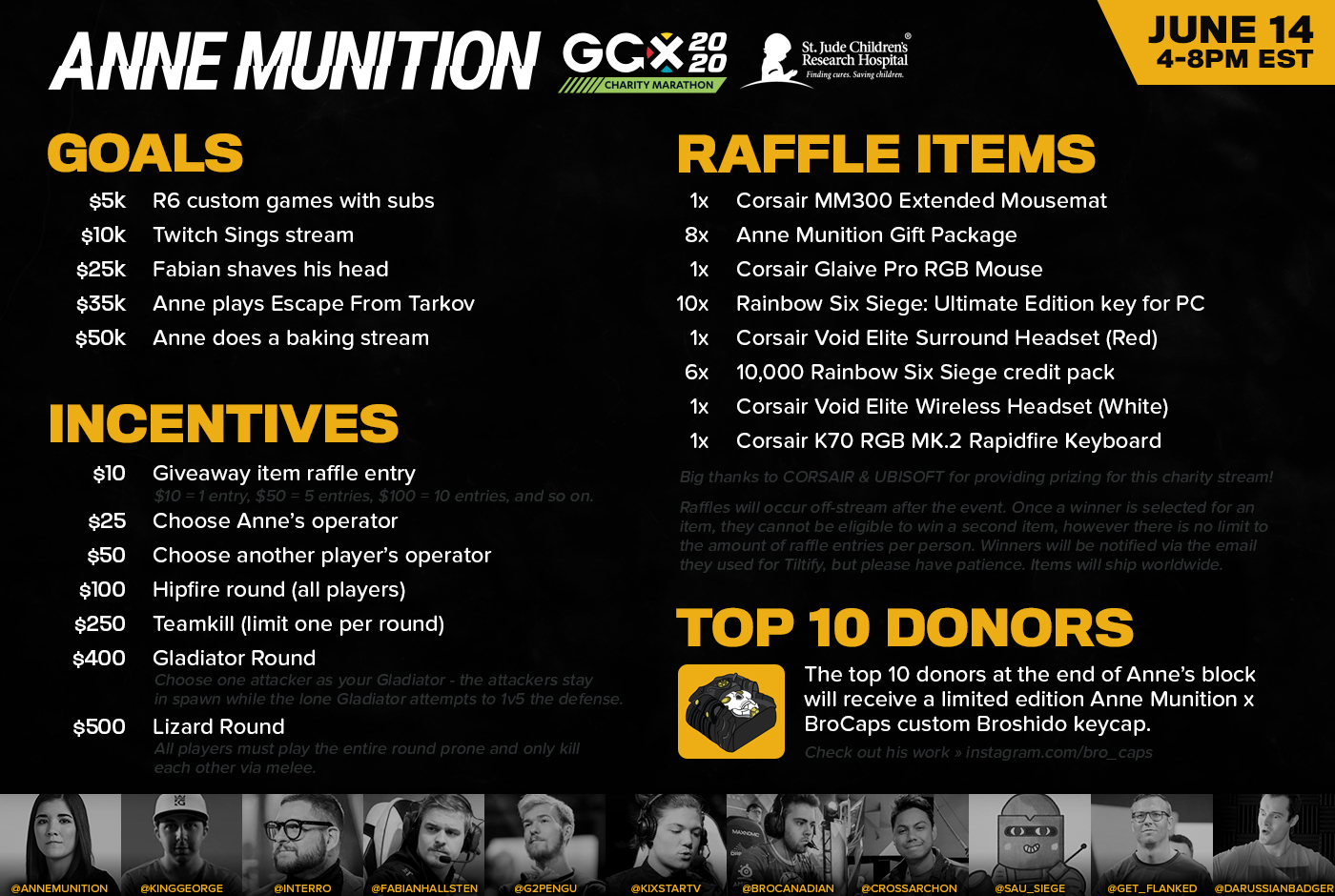 But in the end, all that matters is the good cause of this event. Anne Munition raised $51,415.69 for St. Jude Hospital throughout her stream and pushed the total GCX '20 donated amount over 3 million dollars.
The GCX '20 charity marathon in Twitch will continue from June 14th-21st and will be joined by many other popular Twitch streamers.
You can still donate for St. Jude Children's Research Hospital through this link and reach GCX's target of $3,800,000.
Read More: Key changes and bug fixes made in Operation Steel Wave Test Server